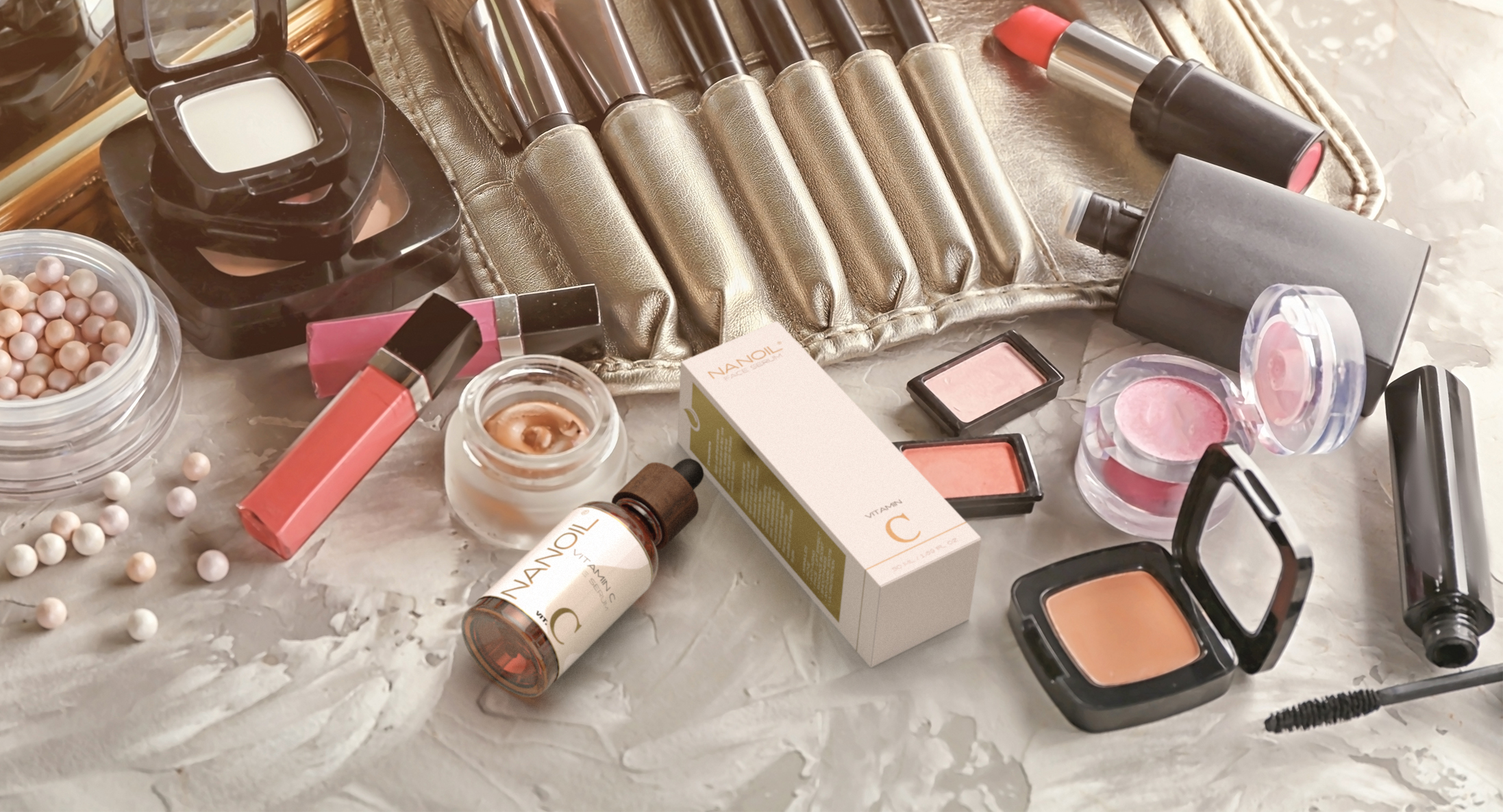 I know you've been waiting for this review for a really long time, but I planned to share both the instant and long-term effects. I want to tell you about an innovative vitamin C product. Without much ado – here's a Nanoil Vitamin C Face Serum.
What made me reach for a vitamin C serum?
To be honest, I didn't know which one to choose: a face cream or serum. My skin is used to ordinary moisturizers. I had just one face serum years ago (it ended up in failure). I was new to vitamin C products but thankfully the Internet saved me. I quickly found out that serums have highly-concentrated ingredients and therefore work better than a face cream. Naturally, I picked serum.
Why did I choose a vitamin C face serum by Nanoil?
As you probably know by now, I love this brand. They sell professional beauty products for affordable prices, and this serum is a model example! I also got encouraged by positive reviews. It took me a long time but I finally ordered my serum (from the official website www.nanoil.co.uk and I definitely recommend getting it there).
How to use this serum?
In my skin care routine, it comes after a toner and before a night cream. I apply only 4 drops and, believe me, it's more than enough! I put a drop on both cheeks, forehead and neck, and then use circular motions to massage it in. After a few minutes, I move on to a nourishing night cream. Remember that serum doesn't replace a face cream! You need an extra layer which locks serum in the skin and doesn't let it escape. To me, Nanoil Serum is very smooth and nice to use. Extra info: it can be applied in your morning routine too. The choice is up to you.
Benefits of Nanoil Vitamin C Face Serum
At first I noticed the serum made my face less dry and healthier-looking. The lovely glow was an instant effect. Over time, the condition of the skin got better too. The skin tone got even because post-acne marks were wiped off! These results make Nanoil Serum a very good choice!
Effects that we can count on in the future…
I must mention that some of the effects take longer to appear. They will show in the future but they're worth waiting for: scientific research showed that vitamin C has a real antiaging effect on our skin, which means delayed wrinkles. Intensified sun protection is another effect that you can't see right away but it surely benefits the skin in the long run. I think it's good to start using vitamin C as soon as possible and get great results even years later!
Nanoil Vitamin C Face Serum: Online Reviews
I've noticed that users all over the world share my opinion. I must add one thing: even if your skin is extremely sensitive or prone to acne, you can use this serum worry-free because Nanoil infused the best type of vitamin C into the product, therefore, it doesn't irritate the most delicate faces. To me, Nanoil Serum is best of the best!
What about your opinion on Nanoil Vitamin C Face Serum?