We all get irritated and flustrated when within a day of washing your hair,it becomes flat and slightly oily. There is an easy and effective way to refresh it in a matter of 3 minutes. Instead of taking a shower you can just apply a dry shampoo.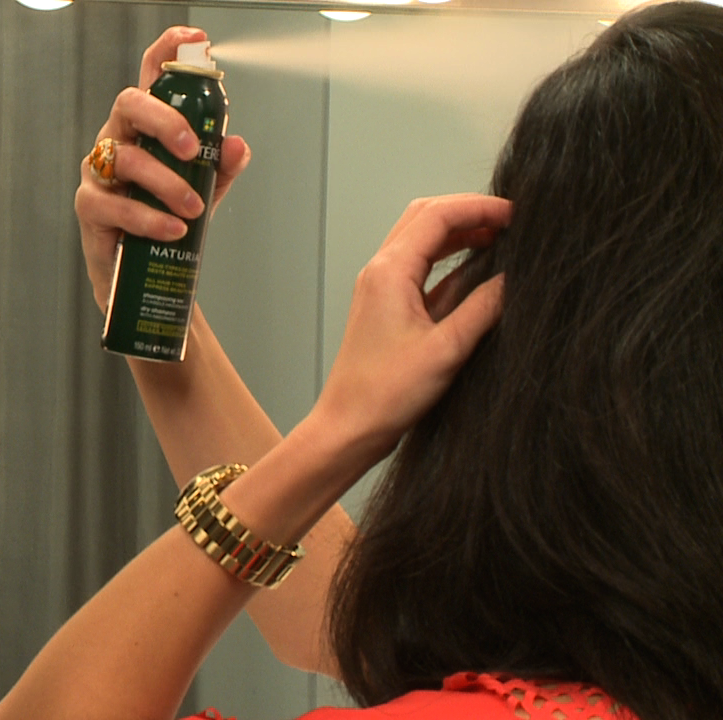 There are not many products on the market that are designed for that purpose. You need to do a proper research before findfing the right for you. Only very few cosmetic companies have a dry shampoo in therir offer. One of the most popular among them are Batiste, Syoss, Isana, Schauma and Garnier. There is usually only one type of that product for all types of hair. Batiste is the only company where you can find a wide range of shampoos for many hair colour. Each have a different, unque and alergy-free fragrance.
Two main purposes of dry shampoos are to removin the excess oil from your hair and more importantly, to give your hair more volume. It is great product to refresh your look but it should not be used instead of a normal shampoo especially when your hair is simply dirty.
Dry shampoo is a great time saver. It takes only 3 minutes to be done. Instead of washing your hair in the morning and then torturing them with a hairdryer you can apply a dry shampoo and be all set before your morning coffee.
Application is fairly easy.Spray your hair with the product from the distance of 8 inches. Remember not do spray it from short distance as it may result in your hair turning grey. In case it happens, use a brush to remove excess of the powder.
You can also observe that the colour of your hair may slightly change for a lighter shade. It is important to use products adressed to dark hair if you are a brunette.
You can easily remove dry shampoo when taking a shower. It is important to realize that in spite of the fact that this kind of product saves us a great deal of time and gives a volume to our hair it shoud never be used instead of traditional shampoos when your hair gets dirty.