Every woman would like to look stunning just like a movie star. We are surrounded by good looking girls from TV or flawless looking models from staring at us from billboards whose image seem to be perfect. Of course, we need to know that their skin is often far from perfection. What's crucial is the way they learned how to hide their imperfections.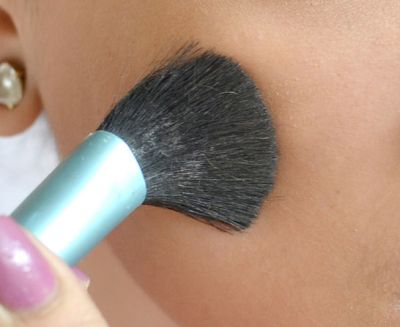 Many women tend to have a problem with blackheads. So what causes blackheads?
The pores in our skin are clogged with natural oils and bacteria. Unfortunately , blackheads are formed most often on a nose, forehead and a chin areas. It is pretty difficult to cover it up with a make-up. For many of use though wearing a make-up is the necessity in order not to scare other people with our blackheads. It is worth to estimate the scale of the problem if we already struggle with blackheads. If there is a lot of the infected area, it is advisable to go to the beauty salon to have blackheads professionally removed.
If the black spots are rare and we can try to remove it ourselves with the help of special tapes that you can be easily bought in a drugstore. You just stick it firmly to your nose for few minutes and then with a sharp movement detach the tape from your nose or chin.
If the blackhead problem is not big you can try to remove them manually yourself with the use of your own fingers by squeezing them out. But before you do that it is crucial that your hands are clear. Squeezing your pores with dirty hands may only spread the bacteria and worsen the problem.
Peeling your face with a gentle scrub will help to reduce clogged oil and may slightly clear your pores.
Prevention comes first. Once we got rid of the pores we ought to remember to clear sensitive areas every week with citric acid mixed with warm water.