Many of ladies get a temptation to cut their hair when they see Victoria Beckham's lovely boob. They often regret it as soon as they leave the hairdresser's salon. It is hard to admit but not everybody looks good in short hair. What to do to grow your hair long again? There are many things you can do.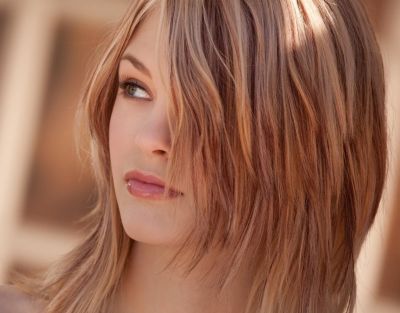 Brushing hair
Brushing your hair seems like a no big deal but very few realize how important that is. Firstly, use a wide-tooth comb so there is no damage to your hair. Remember to use it always after washing your it. It is proved that wet hair is much more fragile and it breaks more easily. You should start brushing from the bottom and then slowly make your way up to the roots.
Using heat on your hair
Avoid it whenever it's possible. Hairdryer, straightener should be used very rarely. Try to wash your hair before bedtime, let it dry overnight rather that cleaning your head just before going to work and then torturing it with the hairdryer.
If you do need to curl or straight your hair you 'must' put a heat protector on it. It will reduce damage caused by the high temperature. There is a wide range of products available on the market nowadays.
Cutting your hair
You need to have your hair cut every month. It seems drastic but it is advisable to cut it slightly just an inch to promote a health hair growth. It helps to get rid of the split ends and makes your hair grow much faster.
Another thing you can do to boost your hair is to take vitamin A, B and beta carotene. Eat Food rich in micro elements: iron and zinc. You can find it is beetroot, grains, eggs, red meat.
You should use only chemical-free shampoos, and conditioners
Always use natural conditioners during cold or very hot weather.
To grow your hair faster you should not neglect your roots. Massage your scalp with your fingers or wooden brush to make your blood circulate faster. This promotes blood flows to your hair, which provide it with all nutrients needed.
Last but not least, drinking water is extremely important when it comes to your hair. Dry hair and dry skin are the first symptoms of the body dehydration. Make sure you drink at least 7 glasses of water daily.
Having your hair cut is a matter of minutes. Growing your hair back though takes time, patience and a lot of knowledge.