If you still don't know what micellar water is, you should definitely take time to read this. Micellar water removes your make up, cleanses the skin and sooths it with no rinsing needed. Most women have experienced that once you try it, you will never fall back to your old cleansing product.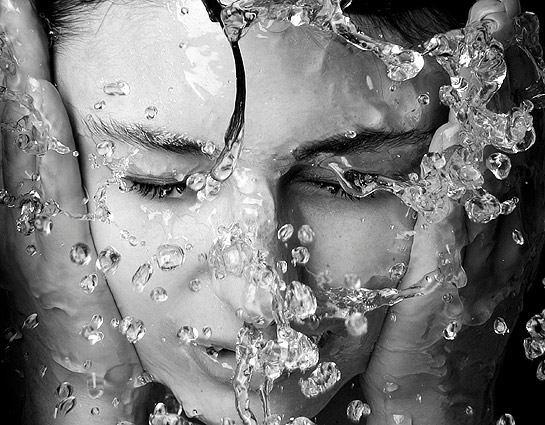 The secret of the Micellar Water lays in its unique structure. It's made of 'micelles' which are very small oil molecules that float freely in water. Your first thought may be that it is bound to leave greasy layer on your skin. Well, quite opposite. It makes your skin perfectly clean and oil-free.
The way those small molecules work is very simple. They garb on all dirty particles clinging to you skin and dissolve them. To use it you just rub your face very gently with the cotton ball soaked in Micellar Water. It will remove all make up including your waterproof mascara.
Who is this product for?
Literally everybody who values effectiveness of their make-up removal. It is a soothing product that suits every type of compaction even sensitive. It is advisable for people with acne who struggle with oil overproduction. They should especially make sure their skin is free form dust and bacteria. Most of the micellar waters available are perfume-free and absolutely without any chemical detergents. What's more, it significantly cuts time from everyday skincare routine.
It can be used for make-up removal or you can just refresh your face with it in the morning before applying moisturizing cream or make-up. One of the biggest features of this kind of product, apart from its effectiveness, is that it can be used everywhere where you do not have an access to the sink. It doesn't require rinsing so you can as well use during your holidays when sitting in a tent.
Micellar water cleansers have became hugely popular within the last couple of year. Most of the top cosmetic companies decided to have it in their offer. Garnier, Vichy, SVR, Lirene, La Roche-Posay are only few of them.
It is worth giving it a try but be warned. It is highly addictive.