Are you trying to find vitamin C face serum for yourself? If you are, I'm more than happy that you are here, reading this post. I've prepared short descriptions, kinda reviews, of the products that work wonders – at least they do on my face. While putting these 5 products in order, I've also taken into consideration comments and opinions of other users. I truly hope the below ranking of brightening serums will help you make the right choice.
The Best Vitamin C Face Serums
NANOIL, VIT. C FACE SERUM – MY HIT! <3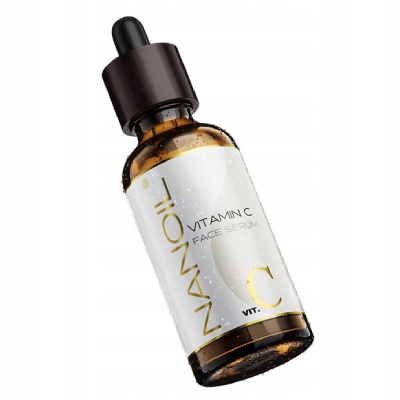 If I were to use just one brightening serum for the rest of my life, it'd be this one – no lie. I find Nanoil Vit. C Face Serum irreplaceable in my daily skin ritual. I like the formula and speedy effects, and the fact that it contains the finest form of vitamin C that is now used in cosmetics. Another ingredient that helps us get an even-toned and clear complexion is boerhavia diffusa (punarnava). This extract actually does more than that because it's also responsible for fighting off free radicals, which basically means that it deals with oxidative stress that is known for speeding up the aging process of skin. The funny thing is that I even like how this serum looks. Dropper helps me get the right amount of the serum so I don't waste a drop of the precious product. I doubt you'll find Nanoil Vit. C Face Serum in a mall, so let me give you a link to the official Nanoil shop: nanoil.co.uk.
OBAGI, PROFESSIONAL C SERUM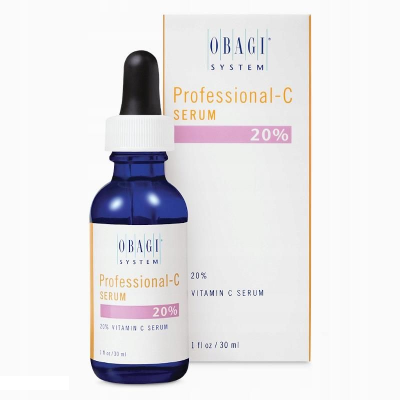 It's good, but it's also pricey. But if you turn a blind eye on the price, you may be amazed at what this product is able to do with your skin. That's one of the best brightening serums I've had so far. It has as much as 15% of L-ascorbic acid, which is pure form of vitamin C. As some of you probably know, this form of vitamin C isn't classified as stabilized, that's why you need to use Obagi Professional C Serum for some time to see the results of brighter and even-toned skin. Even though the final effects aren't produced overnight, one application leaves you with radiant complexion, which is great. I'd also like to draw your attention to the huge amount of nutrients this serum is made from.
DRUNK ELEPHANT, C-FIRMA DAY SERUM
A super pleasant to use, lightweight serum that needs just a couple of seconds to absorb into the skin. I find it a deeply nourishing booster that makes my skin look better almost immediately. I know that Drunk Elephant products aren't budget-friendly, C-Firma Day Serum isn't cheap either but if you're looking for a highly concentrated formula that brims with naturally-derived ingredients then I think you may like this product as much as I do. This cosmetic contains L-ascorbic acid, ferulic acid, vitamin E, pumpkin ferment extract, sodium hyaluronate… as you can see, there's plenty of substances known for having beneficial effects on the skin. And if you apply C-Firma Day Serum before going to bed, expect to wake up with glowing skin.
THE ORDINARY, VITAMIN C ETHYLATED ASCORBIC ACID 15% SOLUTION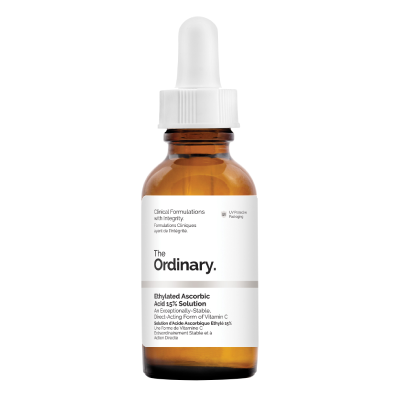 The Ordinary's offer includes a few vitamin C serums. They differ among each other with the concentrations and the forms of vitamin C. But if I were to point out which brightening serum helped me most, I'd mention this product. It's formulated with 15% vitamin C that – please correct me if I'm wrong – isn't stabilized. But if you make Vitamin C Ethylated Ascorbic Acid 15% Solution a regular part of your daily skincare regimen then you will get a smooth, pleasant to the touch, brighter and rested-looking face. It doesn't cost much, which is an additional plus. And the application doesn't cause any trouble. The serum's texture isn't oily, rather gel-ish.
LA ROCHE-POSAY, PURE VITAMIN C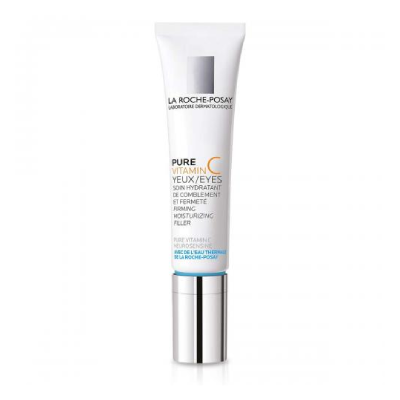 And this is a product that I wouldn't recommend to everyone, and here's why. Apart from vitamin C, Pure Vitamin C also has quite a portion of salicylic acid and neuropeptides that are responsible for improving the appearance of acne-prone skin. This basically means that ladies with mature skin may not find this serum useful. Unless they suffer from so-called post-adolescent acne, then I think this serum may work for them just fine. Pure Vitamin C from La Roche-Posay helped me when my skin was covered with breakouts after wearing face masks for a couple of months. It's a pity though that the formula contains alkohol denat